All of this took place while I was in my apartment, I never drink and drive…so with that being said, here's my misadventure in beer.
I am a fan of (moderate to very good) beer; craft beer, foreign beer, domestic, tap, bottled porters, lagers, ales, IPAs,…I like it all pretty much. I drink socially but also on my weekend at my apartment, and lately I've been on a kick to sample beer from my father's ancestral home of Lithuania. While perusing the internet I found a grocery store in my area that imports a lot of Lithuanian beer, and so I bought one of everything, including *dum dum dummm* Crazy Brewski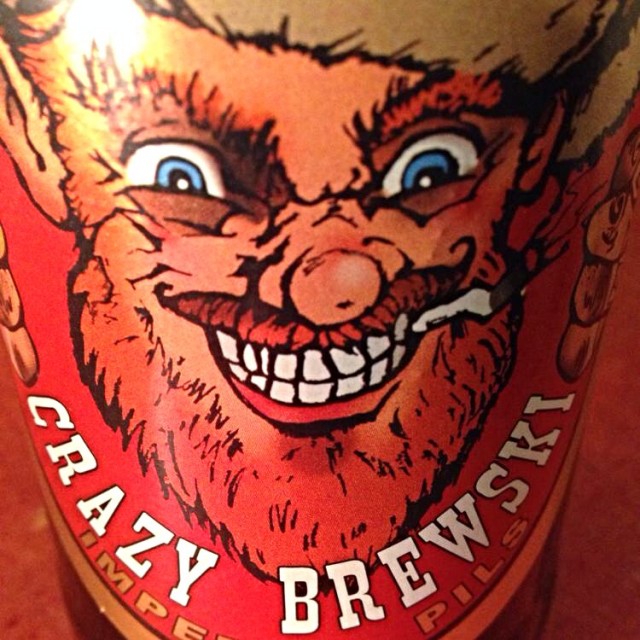 I should have known it would've ruined me…while beers average in A(lcohol)B(y)V(olume) the ABV of Crazy Brewski is 15! I'm used to 7 or 8, so this was a big step forward.
I made myself a delicious home cooked meal of spare ribs and mashed potatoes, and opened my beer. It was potent but smooth from the first sip. To combat that I ate the majority of my dinner and sat there for it to settle a bit…and then I went back to drinking the Crazy Brewski.
I drank it all in one sitting, and when the bottle was empty I muttered under my breath I'm not going anywhere tonight. The thing is this; if you go from drinking a bunch of locally crafted brews and decide to take on an imported brewed-to-be-strong brew…yeah, you're in for a slight bender. I recognized this all too well and too quickly, I quickly called off my evening plans and explained myself articulately albeit in a stupor.
I called it an early night (1o30pm) and brushed my teeth and then slept it off for a good 10 hours! My stomach hurt a bit when I woke up, but I think that was more of my food preference from the night before than the beer itself.
***
Now I don't mind a strong brew every now and then, but I don't like one that's subtle and only by getting to the bottom of an empty bottle that you realize the possibility of getting hammered. So let this be a warning to you that sometimes looks…and tastes…can be deceiving.
~Nathanael~